EB-3 Green Card Jobs.
We help employers fill positions when they are unable to hire locally.
We help applicants achieve their dream of U.S. permanent residence.
Green Card through the EB-3 program.
Obtain your permanent residence in the U.S. through the EB-3 Green Card Program.
Personal and Professional Support
Our team of immigration professionals and attorneys has over 20 years of experience in helping fulfill their dream of United States Permanent Residence.
Solutions for Employers
The EB-3 program is a great option if you are unable to fill your entry level positions.
EB-3 Green Card Jobs for Foreign National Applicants
The vast majority of jobs require little to no experience or education.
Some common examples of jobs include:
Fast Food Restaurant Jobs
Full-Service Restaurant Jobs
why Choose us as your partner?
Our team provides a personal and professional approach throughout the entire application process.
We match you with an employer sponsor who wants to see you succeed.
We guide you through the immigration process using our 20+ years of experience.
We assist you in acclimating to your new job and community in the U.S.
It's no secret that hiring unskilled and low-skilled workers has been incredibly challenging and shows little signs of slowing.
Employers have been forced to reduce hours, reduce services, or close locations.
Those with a full workforce enjoy a competitive advantage and a rare opportunity to increase market share simply by being open and available.
Great Option for Entry Level Positions
The EB-3 Program (Unskilled Workers Category) enables unskilled workers (occupations requiring less than two years' training or experience) to enter the U.S. as Green Card holders with full-time, permanent employment.
What we do
eb3.work is a tech-enabled, turnkey provider of employment-based immigration services to foreign nationals and employers whose solutions help resolve labor shortages in industries across the United States.
OUR CLIENTS
what are the steps?
Step 1: Learn about the EB-3 Green Card
Check here to see if you meet the eligibility requirements for the EB-3 Green Card.
Step 2: Apply for one of our current EB-3 job openings
Our EB-3 Job openings change often and fill up quickly.
Step 3: PERM Labor Certification
In this step the prevailing wage request is filed, the local recruitment is conducted and the ETA 9089 PERM petition is filed.
Step 4: I-140 petition for immigrant worker
The I-140 filing with USCIS usually takes about 1 month. We always use premium processing.
Step 5: Adjustment of Status or Consular Processing
This is the last immigration step. We apply for Adjustment of Status to Permanent Residence with USCIS or Consular Processing.
Step 6: Start work at your new job!
Once your green card is approved you can come to the U.S. to start working for your sponsor employer.
what people say about us.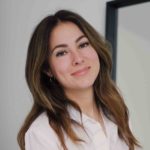 Server
⭑⭑⭑⭑⭑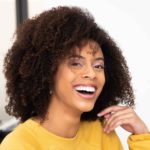 Cashier
⭑⭑⭑⭑⭑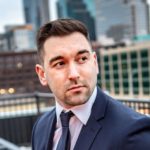 general manager
⭑⭑⭑⭑⭑
John and the team at eb3.work were with me every step of the way. They answered my questions quickly and clearly and gave me a lot of confidence and support through all of the stages of the process.
This was the best investment I could make in my future. I am so happy to start my new life in America!
We have nothing but good things to say about the employees we have received through John and eb3.work. They are prompt, motivated and a pleasure to have on our team.
What our customers say.